The silk blouse just knows how to get things done. It wins that date night, nails the meeting. It does all these things without doing much at all, basically the silk blouse can make you look boss even on the days that you really don't feel on top of things. 
Here are our favorite styles at the moment.
We currently love this loose medium weight silk 80s blouse which doesn't feel too delicate and the pockets give it a preppy feel. I love this style buttoned up to the collar and worn with mid length skirts or wide trousers, worn loose or tucked in depending on the occassion.  Lila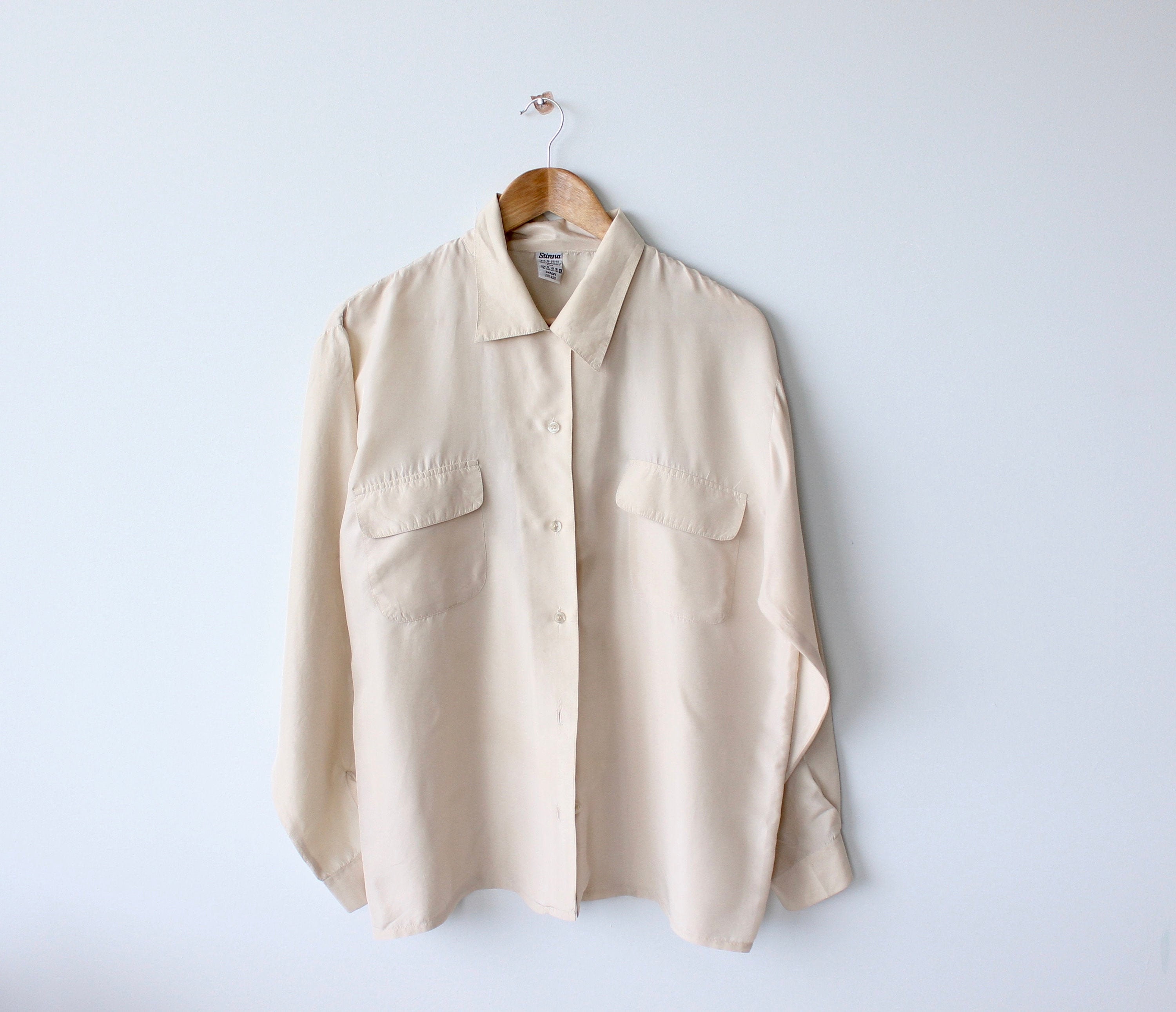 Tilde is a sustainable brand which has many beautiful sustainably sourced silk blouses in stock. I especially love this one for a summer look with high waist jeans, the silk looks light and loose and flowy and i love the tied knot. https://tildeclothing.com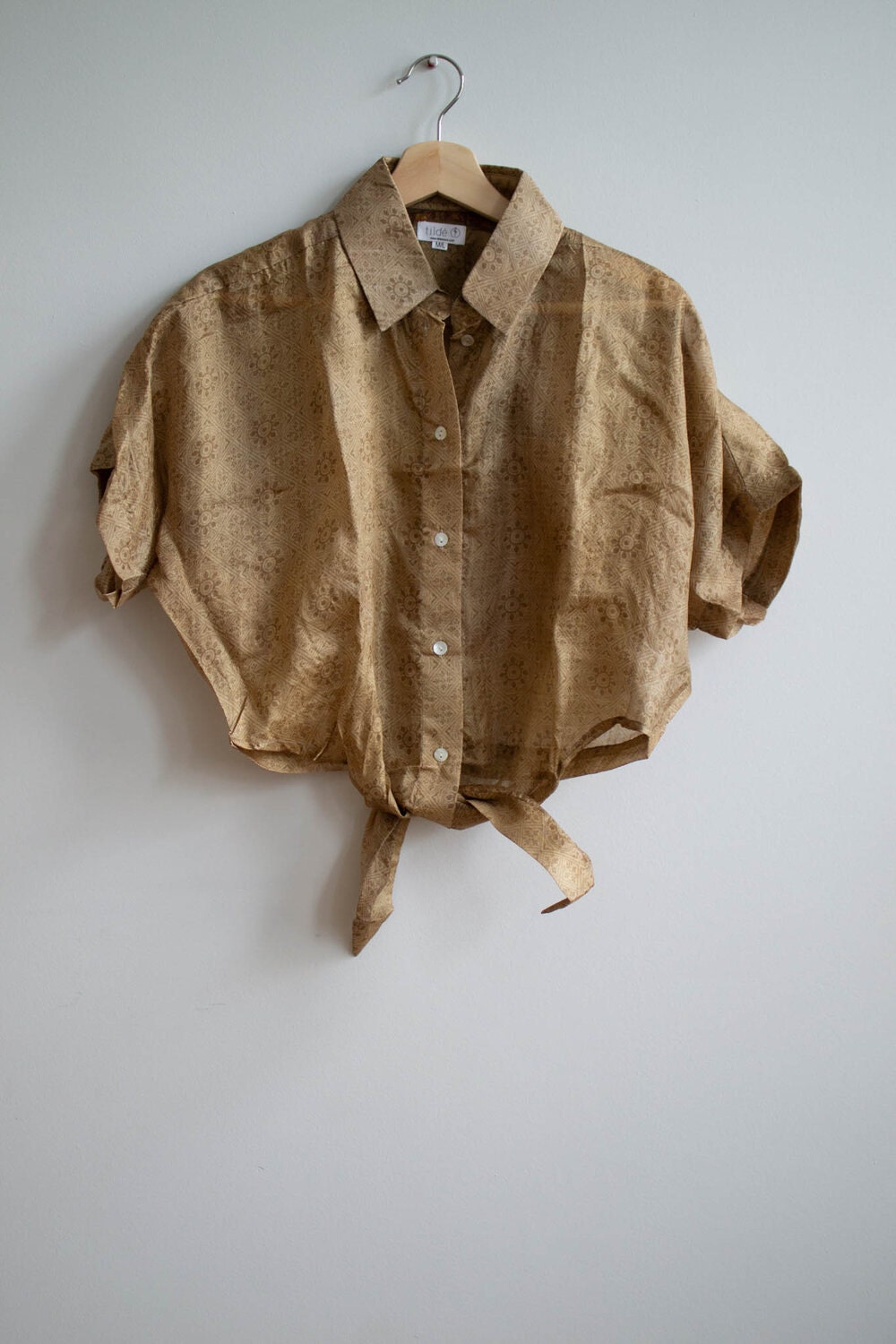 The sleeves on this vintage ESCADA blouse (below) that we recently sold was to die for, the silk was a fine silk and the sleeves billowed just as they should and it had lace inserts and frills in all the right places and oh so perfect. This is the ultra silk blouse of dreams in my opinion.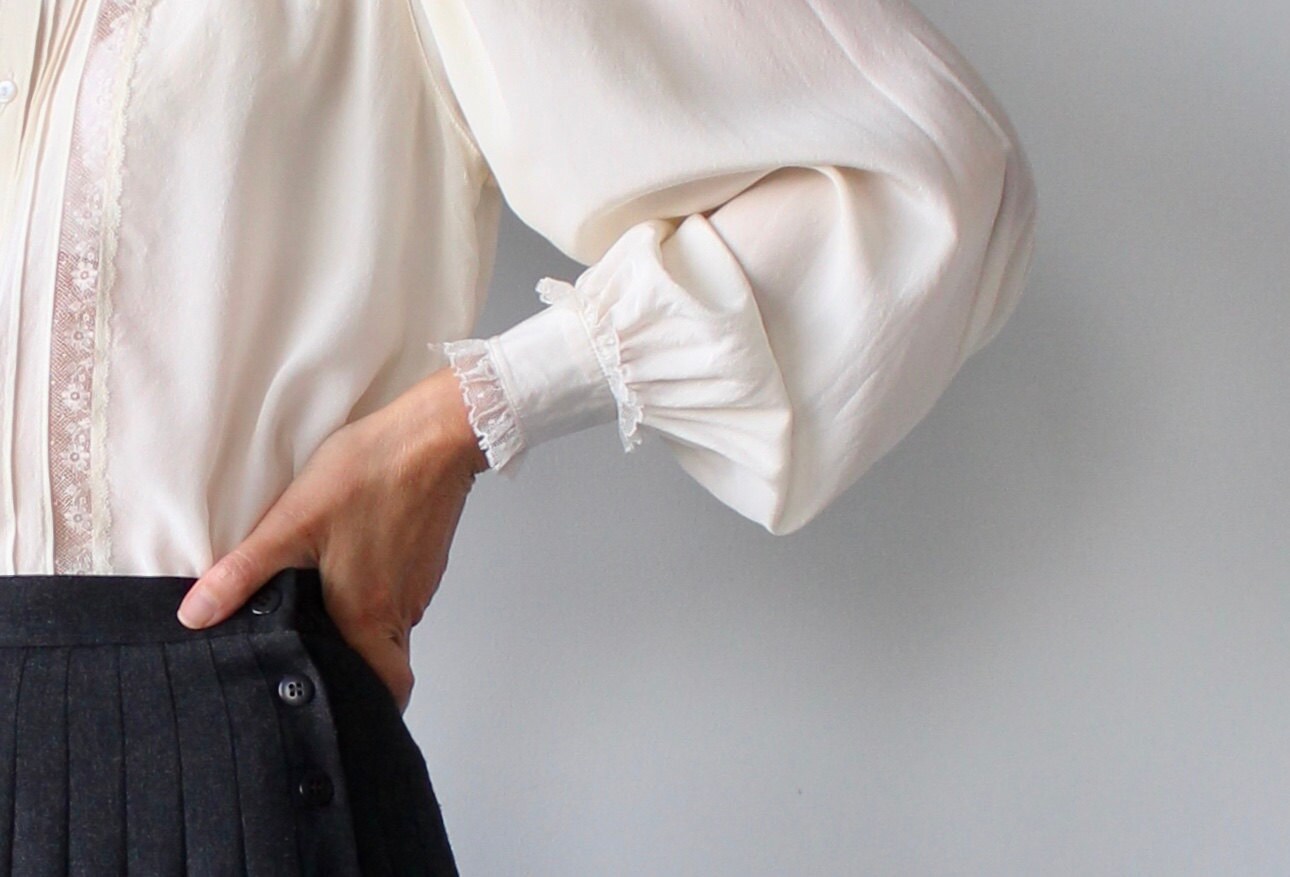 Another beauty thats passed through our hands recently is this Jabot collar silk blouse by Anne Klein, a great equestrian style blouse and with the lace ruffles it really ticked all our boxes.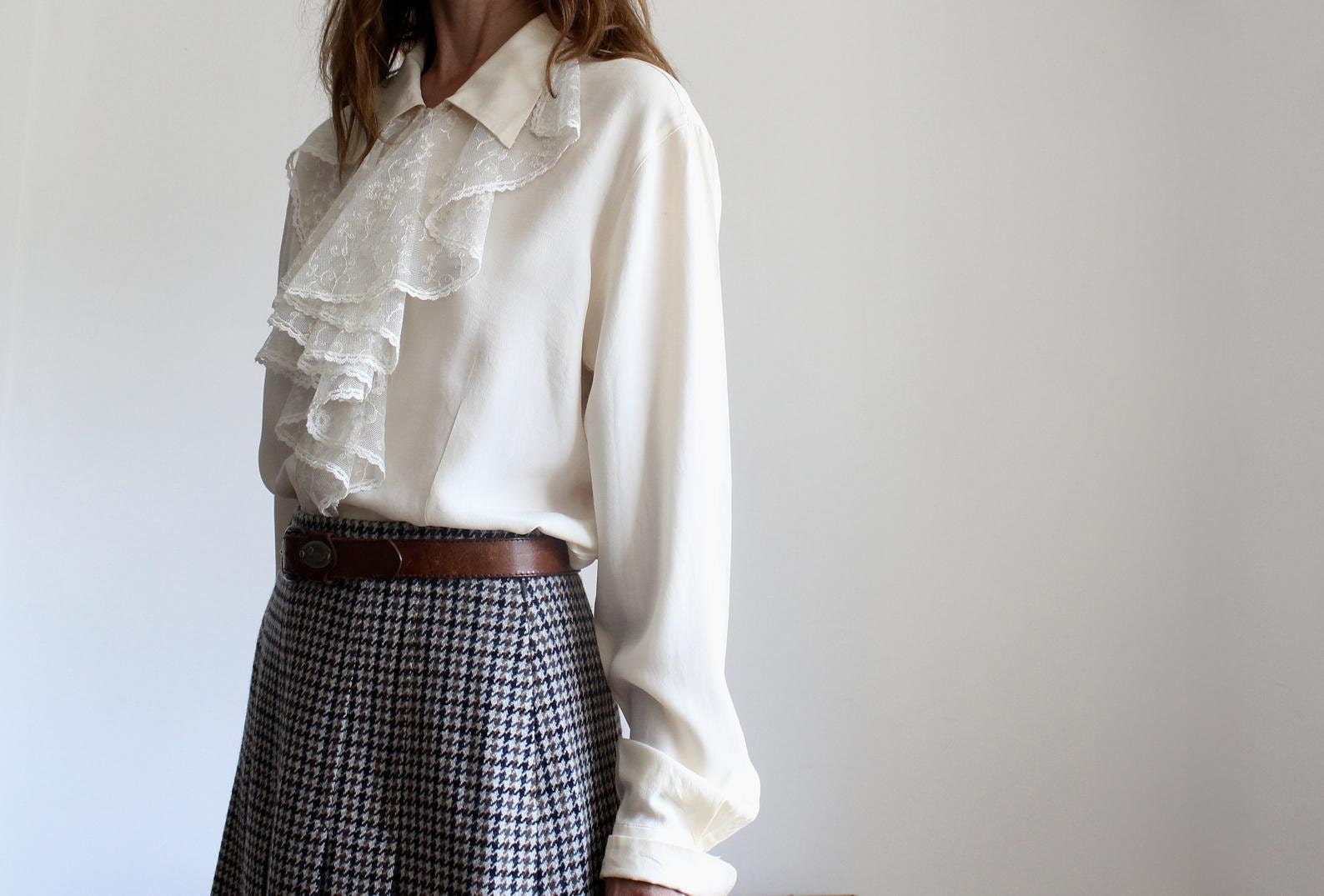 Is silk sustainable?  
We only buy and sell vintage silk and it is a natural fibre so it will easily biodegrade in the soil when discarded after the end of its happy life. Silk will not pollute the environment like other petroleum-based fabrics such as nylon. It can even be composted along with your food and garden waste. 
#silkblouse #silk #vintagesilk #sustainablesilk