Pretty Pleats Please
Whatever your vibe, there is a perfect pleated skirt out there for everyone. Whether its the maxi or the midi or the box pleat or the tennis pleat, they all have their own charm. Here are our favourite looks and ways to style a pleated skirt.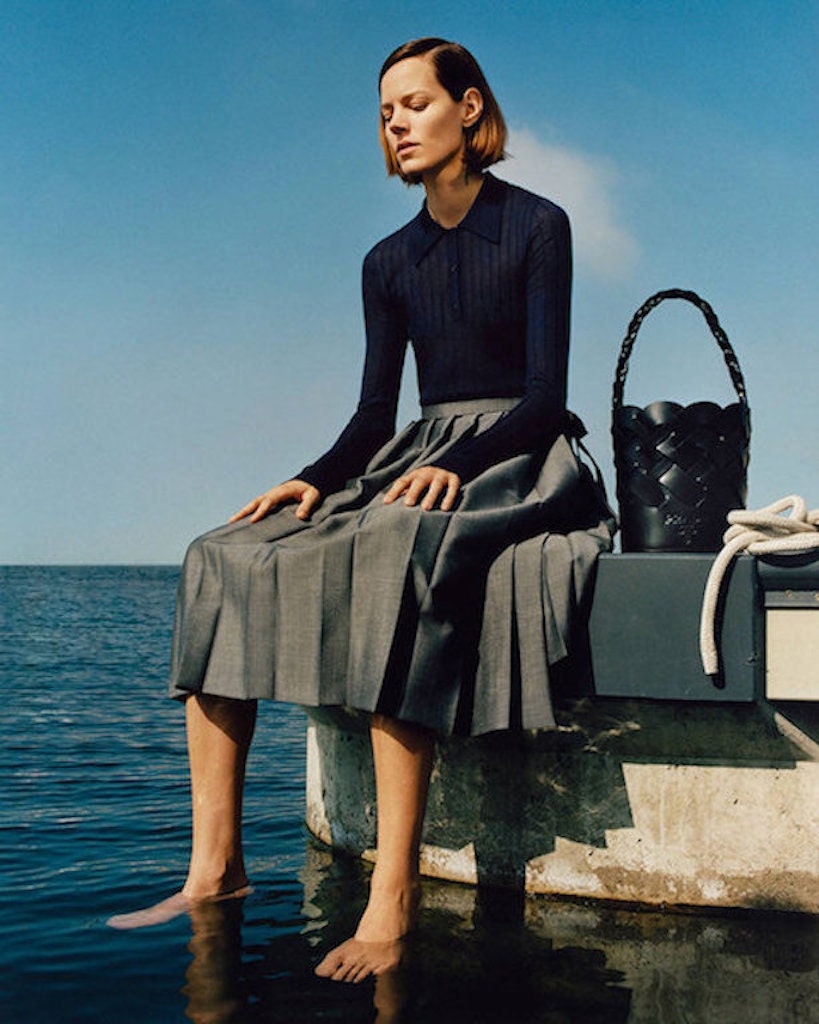 Above: Prada FW20
The mid-length pleated skirt has an elegant silhouette especially teamed with a tight fitting knitted top or with a tucked in blouse, so you can still see your body shape and looks great with flats. If you feel too short in flats try wearing with a block heel with or without the statement ankle socks. 
Pleats were huge in the 1970s and the heavier fabrics such as wool and tweed look great worn with high boots and a power blouse. Celine shows us how to carry off the rock star pleated tweed look below.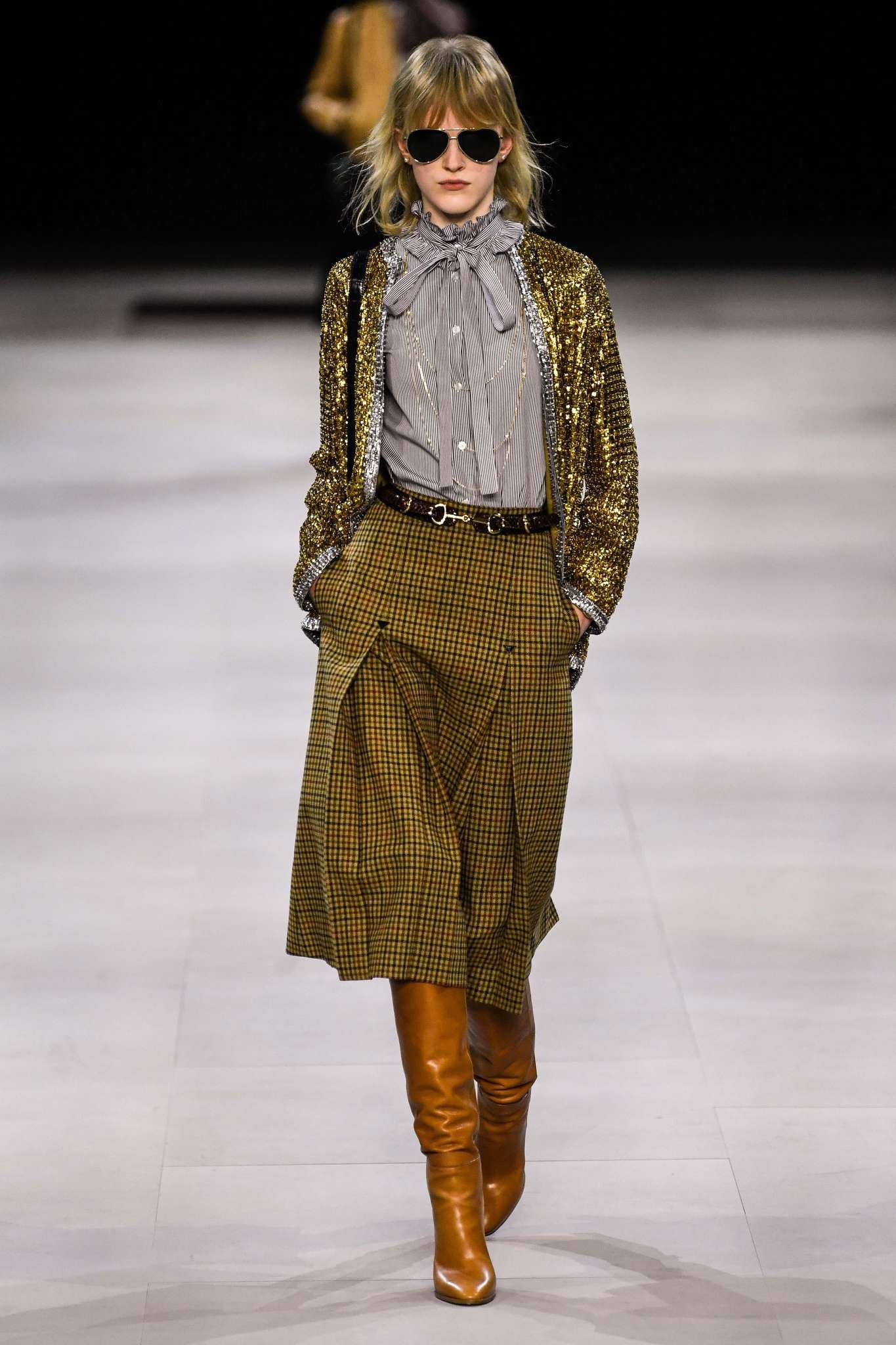 I love the long full flowing pleated skirt boho chic style teamed up with a delicate feminine blouse as seen below also by Celine.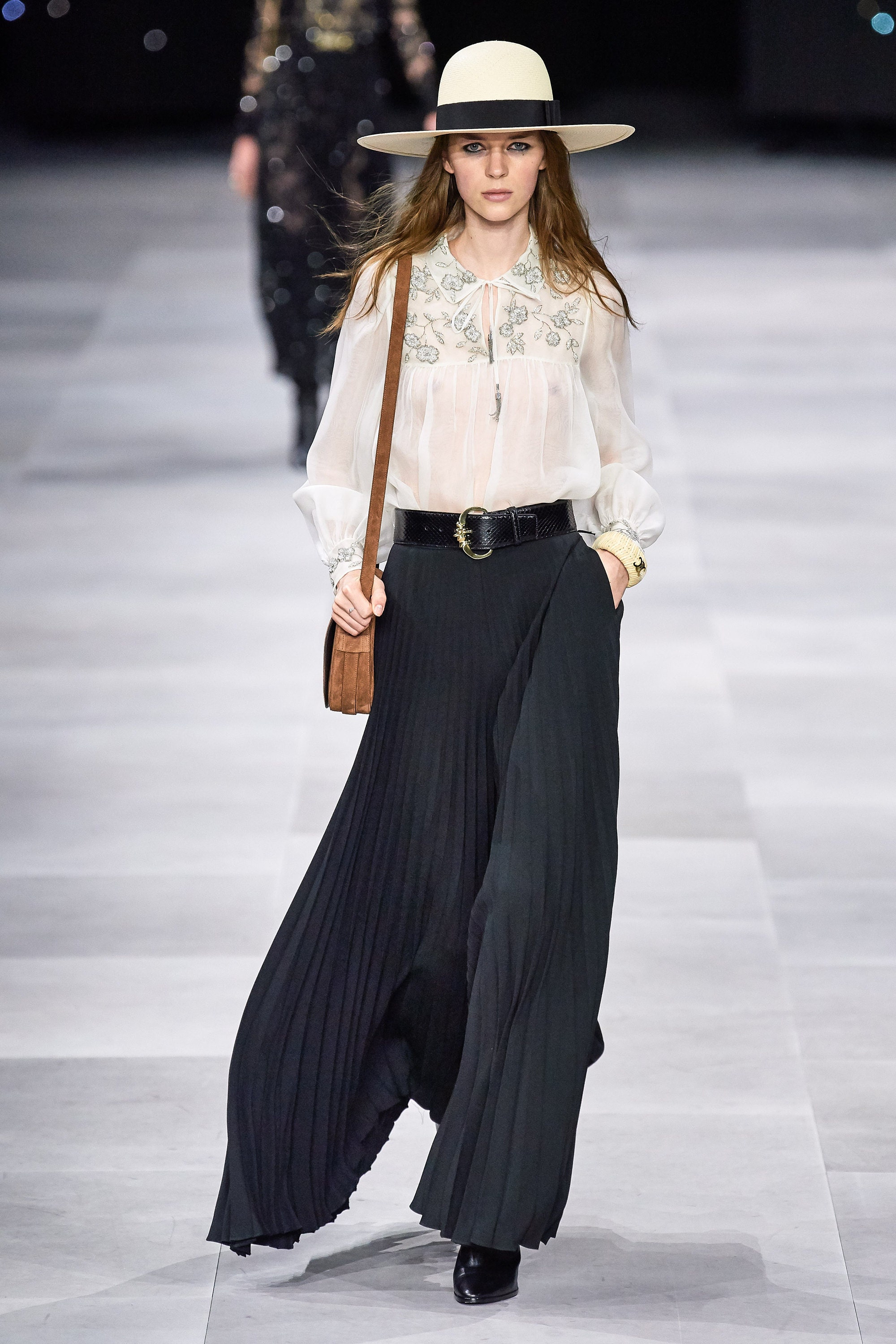 At Lila we love the long and midi styles, they feel like a wardrobe classic and will stay in the cool pack for much longer than the short tennis pleated variety which seem a bit more of a fashion fad? Here is one of my favourites from the Lila archives (below) of a vintage Mulberry pleated skirt in a medium weight viscose fabric. Yes please to pleats for as long as they look and feel this great!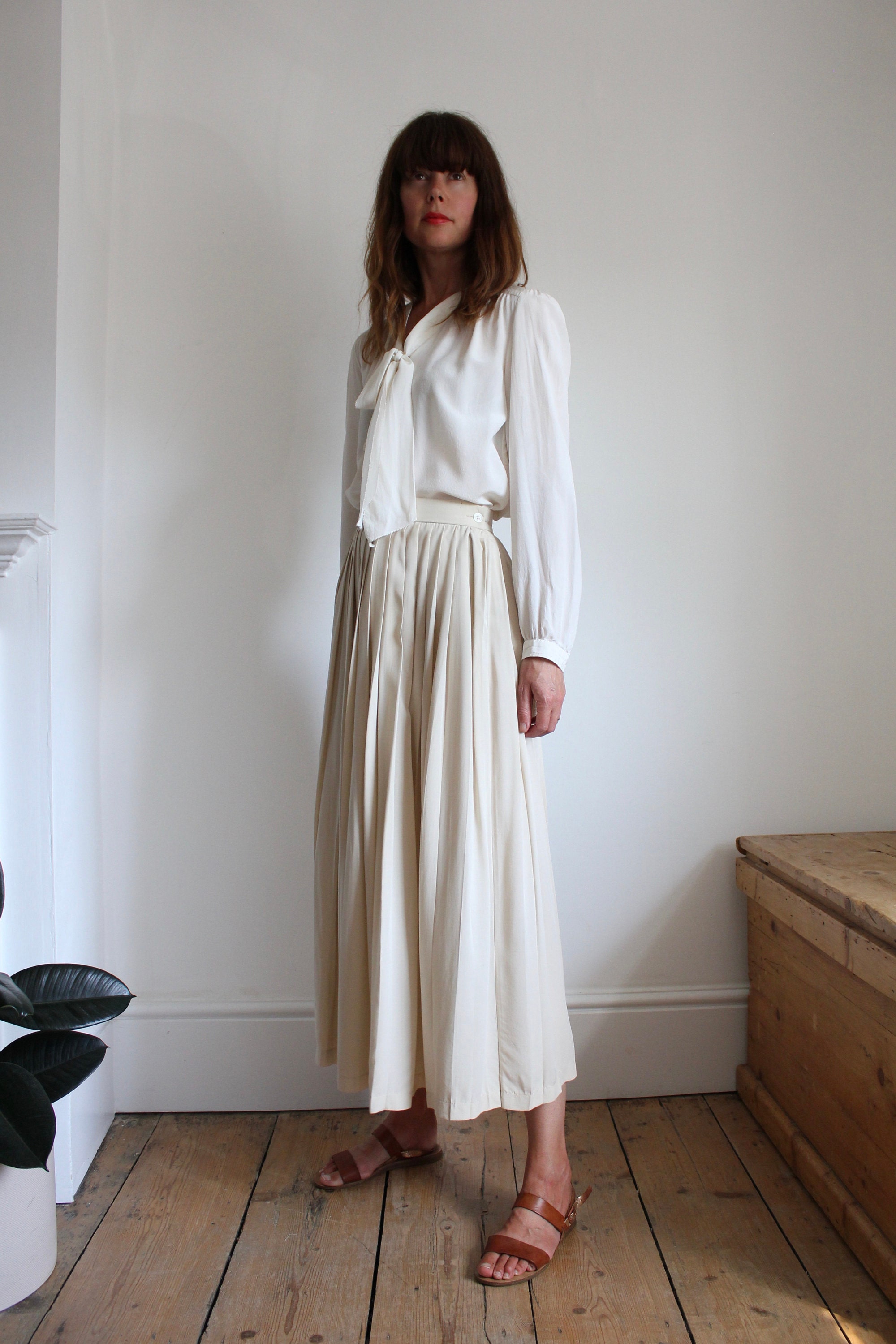 #pleatsplease #pleatedskirt #fashionpleats